Mitchel Harris, MD Chief of Orthopedic Trauma at the Brigham & Women's Hospital, Boston, MA.
---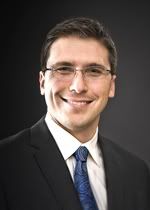 Michael Weaver, MD
is an is an attending traumatologist on the Orthopedic Trauma Service at Brigham & Women's Hospital, Boston, MA.
---
First run in 1897, the Boston Marathon is the oldest, continuous running marathon in America. It is generally considered the most prestigious annual running event that is open to the public, once qualifications are met. Prior to its 117th consecutive running, it had not been generally viewed as a target for a "terrorist attack". However, on April 15, 2013, two brothers allegedly placed explosive filled backpacks with remote detonator switches within yards of each other and the finish line of the Boston Marathon. The following essay will highlight the extraordinary response by the medical community of Boston.
Boston and Patriots' Day
Boston is well known as a highly resourced and sophisticated academic medical community. It has 6 Academic Medical Centers (AMC's): Beth Israel Deaconess Medical Center (BIDMC); Boston Medical Center (BMC); Brigham & Women's Hospital (BWH); Boston Children's Hospital (CHB); Massachusetts General Hospital (MGH); and Tufts Medical Center (Tufts); each with an American College of Surgeon's certified level one trauma center. Each of these medical centers provides cradle-to-grave medical services to their respective local communities and function as New England's regional referral centers. Continue reading →
Filed under: Physician Education, Trauma, Trauma Rounds | Tagged: amputations, Marathon Bombing | 1 Comment »