Nurse Practitioners & Physician Assistants: Integral members of your healthcare team.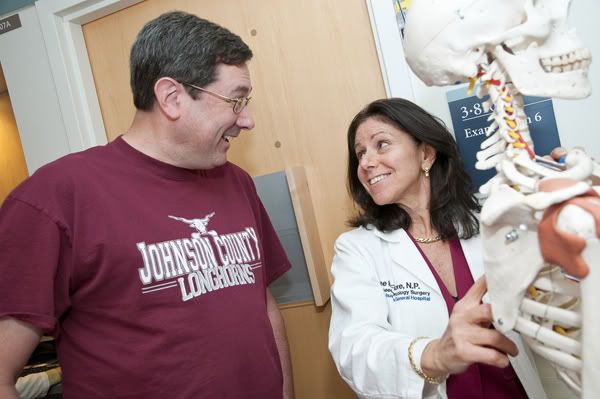 Nurse Practitioner Anne Fiore educates a patient about his upcoming surgery.
During a visit to our doctor's offices, patients will likely be treated by several members of our professional staff, including Nurse Practitioners (NPs) and Physician Assistants (PAs). Patients often ask how NPs and PAs are involved in their care and what training they have.
NPs and PAs are highly skilled, licensed professionals, who practice medicine with physician supervision. They are an integral part of every medical and surgical practice and coordinate peri-operative and inpatient care of our patients.
(more…)
Filed under: Orthopaedic, Patient Education | Tagged: Nurse Practioners, Patient Education | Leave a Comment »